We are very happy to announce that we are now a trading partner for Duratruss. Allowing us to provide high-quality, affordable truss to all our customers.
Based in the Netherlands, their products are made using high quality aluminium. And engineered to standards of excellence such as the German TUV.
Duratruss provides truss systems, towers, stage modules, rigging and accessories for all installations. From small exhibition stands to large concert staging. View their full range of products their website.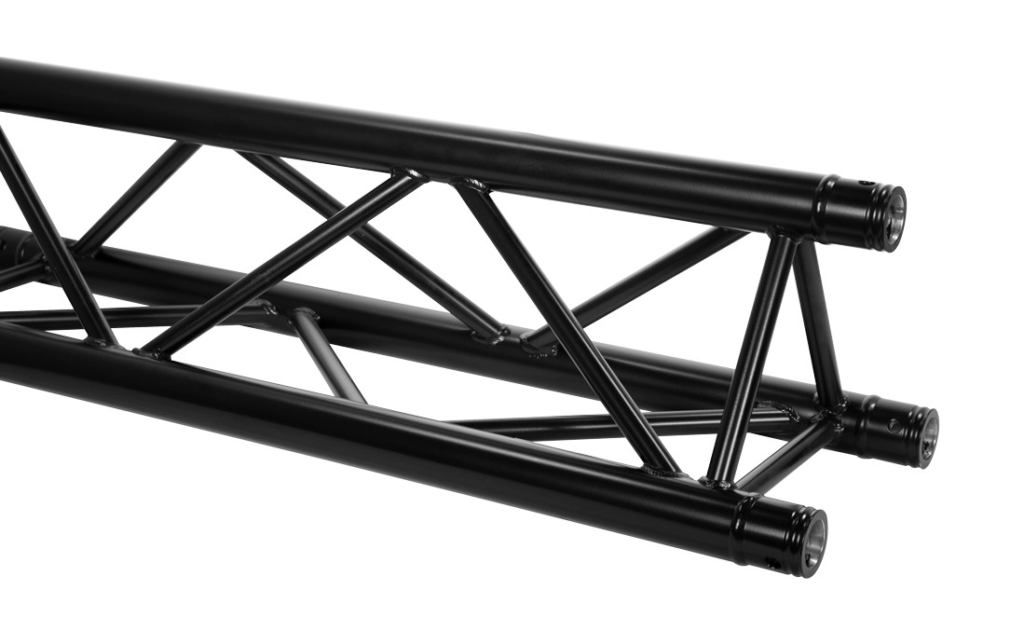 One of their most popular products is the DT33 3-corner truss. Coupling a high load capacity with a light weight construction. It is available in both a chrome and a matt black coated finish.
The DT44 4-corner heavy duty truss is popular for large installations.
For any enquires, please contact us on 01 254 2525.