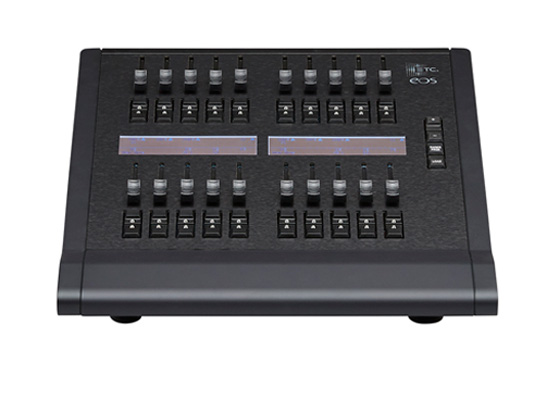 Playbacks on demand
The compact Eos Fader Wings offer flexible playback options for your Eos family console – at an economical price.
Connect up to three USB-connectable wings to your Eos family console, Remote Processor Unit (RPU), or Remote Video Unit (RVI) for hands-on control wherever you need it most.
Eos Fader Wings feature 20 or 40 pageable playbacks (up to 100 pages), with built-in displays to show button and fader configuration.
Compatibility
Eos Fader Wings are compatible with:
Eos Ti
Gio
Gio @5
Ion Xe and Ion Xe 20
Eos/Ion/Ion Xe Remote Processor Units (RPUs)
Remote Video Interfaces (RVI/RVI3)
ETCnomad for PC/Mac
ETCnomad Puck